Some Simple Tips on Becoming a Street Artist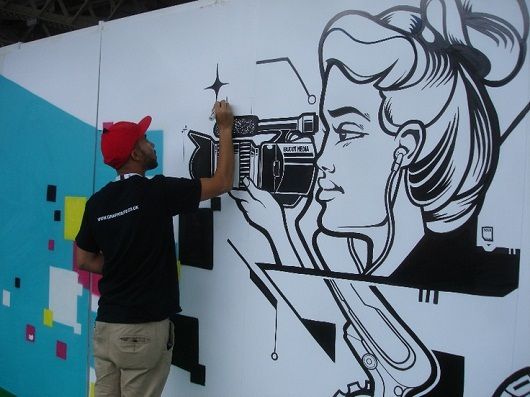 Maybe you like to do graffiti. Maybe you like to do other kinds of art. It does not matter what you like to get involved in, the point is you are doing it. Here are some tips on becoming a pretty cool street artist.
1) Do not label yourself as a "street artist". It has been called "art intervention", as well as other terms. Do what you do. Do not try to label it with anything specific. Most artists do not like to be labeled anyway. Most like to be called "artists". Let your work speak for itself and work towards pleasing your audience. The rest will take care of itself.
2) Do not paint yourself into a box. You need to keep expressing yourself in different ways. You have to learn to be "multi-talented". You cannot get away with doing just one thing anymore. You have to do different things in order to survive. Get involved with wall painting. Do work on film and videos. Most true street artists do not make a living at it.
3) There are going to be people trying to put your down. There are going to people who tell you that you will never make it. Do not give into the fear of not making. Keep on going. Keep yourself motivated. Stay connected to the people. Surround yourself with those who encourage you to dream and those who have the same goals. It is the only way to keep the positivity going.
In this day and age. it is easy to fall behind and listen to the noise. Do not do it. The only way you will be a success is to devote 100% of your time to your dream and keep moving forward.