Street Art Meets Marketing, Graffiti Life?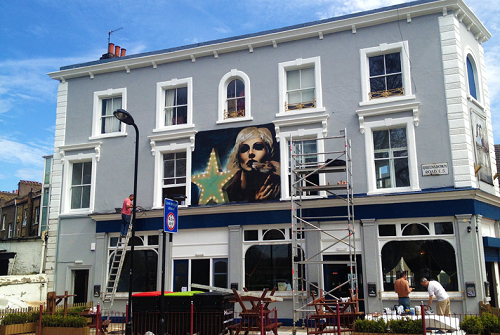 Graffiti Life is a online company dedicated to merging graffiti and marketing in a synergistic way to allow businesses the world over to more creatively and effectively get the word out about their services. The company is based out of the United Kingdoms at 26 Cheshire Street, London E2 6EH, working with a highly trained and educated team of street artist, specializing in wall murals, though Graffiti Life also offers other creative business solutions as well, such as live art performances for business showcases, casual social events and special events.

The main specific services Graffiti Life offers include, wall murals, live performance art, graffiti team building, television and media services, graffiti workshop sessions as well as illustration and graphic design. In regards to their flagship service, wall murals, the company works directly with their clients on a wide variety of mediums, whether personal or public, business or casual. With mediums ranging from traditional graffiti art (spray on, marker pens and paint), street installations and illustrated billboards.

Graffiti Life also has a proven record and long standing history of excellence with a wide variety of high end businesses. Some of the businesses and corporations which Graffit Life have paired with in the past include, Adidas, ASOS Online Fashion, the BBC, the car manufacturer BMW, online monolith, Google, SKY, popular energy drink, Red Bull, gaming platform, Playstation, TopShop, open forum online market, Ebay as well as the popular restaurant, Nando's of widespread internet meme fame (cheeky nandos).

For those who wish to learn more about Graffiti Life, the company can be reached online through their official website at graffitilife or emailed at info@graffitilife.co.uk or via the telephone at 0203-689-3239.