Important Information About Graffiti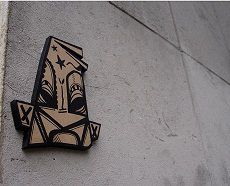 Each movement of the graffiti art should be fast and continuous, otherwise the project will end up with unstable lines and the color will not be stable. The acquiring skill, in depicting emotions with fast and stable lines is a continuous process which is the foundation of every good graffiti design.
It is a shame that many novice graffiti artists think that the thing that will integrate the community of graffiti artists is buying a colourful pen. A thick marker does not make you a successful artist; the only thing that it does is that it makes you a simple vandal. It depends on you whether you will devote time to the development of writing, in order to express emotion and energy. All graffiti artists that considered to be the best in the field, have spent many hours on writing and rewriting their signature which is called tag and they have managed to evolve it over the years into a beautiful calligraphic form.
The style is a very specific idea among graffiti artists. It is the form, the shapes of letters and how they fit together and in fact their choice on color and design is not random. There are many categories of styles, from simple inflatable letters, to highly sophisticated and complex wildstyle. It is a structure full of energy, with associated symbols, arrows and other forms that indicate movement and direction. The roots of graffiti are in graffiti signed, which is called tagging and it is exactly the point that graffiti started. The tag is the most primitive form of art. This is basically the signature of the writer, which is usually made with a marker or spray. A tag usually consists of three to seven characters, but they may be larger or smaller.
Large tags will usually have a smaller variant, since space and time are essential. The tagging is an art that must be learned thoroughly before proceeding to the next step. From tagging, the graffiti artist goes to monochrome, inflatable letters, which are called "throw ups", then in most normal letters and finally to elaborate wildstyle.
For more information please visit us at gallery london.